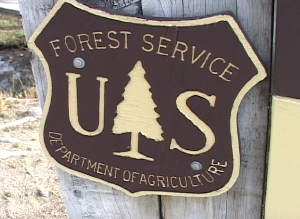 Update: The Ball Mountain Fire is 75% contained at 25 acres, thanks to excellent efforts by firefighters.
Ball Mountain Fire Update
The Ball Mountain Fire is holding at 25 acres this morning and is 20% contained. The fire is burning in pinyon and brush.
The fire was not active last night. Today crews will continue line construction and mop-up hot spots. There is a red flag warning for gusty winds and low relative humidity for today. However, cooler temperatures are in the forecast after the storm front passes through the area.
The fire is located near Ball Mountain, north of Kennedy Meadows and west of Tunawee Canyon. The fire is visible from Highway 395 near Olancha, the Coso Junction area, and Kennedy Meadows.
The fire is burning in a remote area in the South Sierra Wilderness and there is currently no threat to life or property. Smokejumpers, the Inyo Hotshots, a Type 2 crew, Inyo Engine 41 crew, a Type 1 helicopter, a Type 2 helicopter, a Type 3 helicopter, and air attack are committed to the fire.
This is a lightning-caused fire from the storm that passed through the area on Saturda