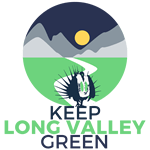 APPEALS COURT OVERTURNS LONG VALLEY RULING
Decision Clears Way for the Destruction of Critical Alpine Meadow in Mono County Mammoth Lakes, CA (July 1, 2022) – The First District Court of Appeal for the State of California announced yesterday its decision to overturn a March 2021 ruling in favor of Mono County and the Sierra Club protecting habitat in Mono County.
That ruling had compelled the Los Angeles Department of Water & Power (LADWP) to continue providing water for wildlife habitat, and scenic, recreational and economic resources in the Long Valley and Little Round Valley regions of Mono County. This decision is the latest development in litigation originally filed by Mono County and the Sierra Club under the California Environmental Quality Act (CEQA) in 2018, seeking to prevent damage to the region's valuable environmental resources.
"In reaching this decision, the court deferred entirely to a version of history invented and spun by high-priced attorneys for the City of Los Angeles. The court's ruling ignores the impacts to the land and species that depend upon it and will have profound and long-lasting impacts in Mono County," said Mono County Supervisor Bob Gardner.
Yesterday's ruling clears the way for LADWP to turn off the tap to 6,100 acres of
land in Long Valley and Little Round Valleys, which has historically been irrigated to create vibrant meadows, pastureland and habitat.
This comes as California is suffering through its worst drought in 1,200 years. The impact of dewatering Long and Little Round Valleys is the subject of a new award-winning documentary, Without Water, screening at film festivals throughout the year.
"As shown in the film, the impacts from LADWP's efforts to dewater Long and
Little Round Valley will be devastating," said Wendy Schneider, executive
director of Friends of the Inyo. "We will see profound losses of native plants and
animals, including the Bi-State Sage Grouse a stunning and rare bird currently
being considered for listing under the Endangered Species Act, incursion of
invasive plant species, an increase of the threat of fire, the creation of dust and
airborne particulates, and more."
Coalition representatives have vowed to continue the fight to Keep Long Valley
Green.
About Keep Long Valley Green:
The Keep Long Valley Green coalition is comprised of a diverse group of
stakeholders including non-profit organizations, local indigenous tribes, and the
12 ranching families that lease LADWP land in Long and Little Round Valleys.
For more information, go to www.keeplongvalleygreen.org.