As Mammoth residents try to decipher what went on with the Hot Creek Development lawsuit and the big loss for the town, others have wondered about the future of air service. Town officials said the Hot Creek verdict has no bearing at all on plans for commercial air service to start in December.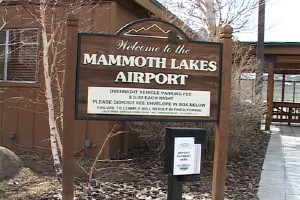 In fact, officials said that on May 7th, the Mammoth Town Council will consider awarding bids to build the terminal and to resurface the runway. The Federal Aviation Administration inspected the airport this week, which was the next step in the certification process for commercial service.
The air service plan rests with Horizon Air to provide one round trip daily between Los Angeles and Mammoth Lakes starting next December. All of the environmental documentation went through on that plan, and some improvements at the airport itself will precede service.