Mammoth Lakes' Steve Searles is the kind of person who attracts media. He's a character, he has a mysterious talent, and he knows how to bring bears into the human community with a positive spin.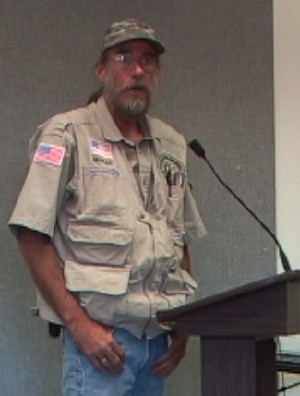 After the Los Angeles Times published a long character feature about Searles, major media caught on and have pounded down Steve's door. This week ABC Nightly News came to town to interview Searles and Mayor Skip Harvey. They asked about Mammoths special program that offers an alternative to killing problem animals.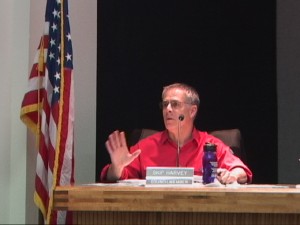 The ABC segment on Searles, Bears and Mammoth was scheduled to air Thursday night.
While Mammoth Lakes has attracted major, positive publicity through Searles and his bear management program, locally trouble brews. As we had reported last week, Town officials confirmed that they hired a private investigator to look into reports that Police Chief Randy Schienle remains negative on Searles and his program. The Chief had fired Searles from his volunteer bear management job last winter after Searles asked to do some anti-drug campaigning.
This summer, scores of people turned out for a Town Council meeting and supported the re-hiring of Searles to handle escalating bear problems.
On a National Public Radio report on Searles and Mammoth's bears, Searles said that there is only one person who doesn't like his bear program – Chief