Reports of a high dollar amount allegedly taken by a former Washington Mutual Bank employee, Jo Ann Barba, have been confirmed by the federal government.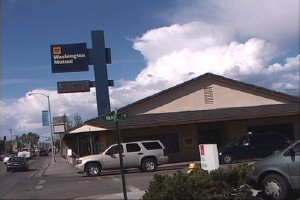 The US Attorneys Office has charged the Bishop resident with theft or embezzlement by a bank officer, alleging that the defendant wrongfully obtained approximately $786,000.
Last spring we reported that Washington Mutual Staff had conducted an internal investigation into possible fraud at the Bishop Branch. Washington Mutual investigators then turned their results over to the FBI.
Barba is alleged to have embezzled funds from WAMU customers by stealing money from the accounts of customers that she serviced, including elderly customers, according to the court documents.
According to the federal indictment papers, the crimes alleged started close to December of 2005 and continued through April of 2007.
After an internal investigation by Washington Mutual last year, WAMU spokesman Gary Kishner reported that the bank had credited the accounts for the missing money. The indictment states that Barba is alleged to have wrongfully obtained approximately $786,000.
If convicted, the penalty in this case could be up to 30 years in prison for Ms. Barba.
Friday morning, Bishop Police arrested Barba on the federal warrant. FBI agent Mark Abe reports that the defendant was picked up at the Inyo County jail on Monday and is now in federal custody. No bail has been set at this time.