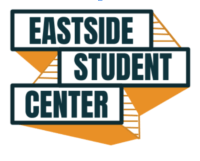 The brand-new Eastside Student Center will be hosting their first-ever event, an Open House, on November 18, 2021 from 3PM -7PM at the Bishop United Methodist Church multipurpose room (205 N Fowler).
All members of the community are welcome at the event. Come check out the new space and fun after school activities that will be offered. Parents and guardians will also have the opportunity to sign their students up by completing waiver and release forms.
The Eastside Student Center is a 501c3 nonprofit organization that aims to provide an out-of-school gathering place that uplifts the youth, encouraging members in their personal and academic success and planning for the future, all while demonstrating good character, positive citizenship, and living a healthy lifestyle. Eastside Student Center will be open to all students in grades 6-12, and will be completely free of charge.
Eastside Student Center will be doing a "soft opening" this fall semester, and will be open
two-days a week beginning November 30. The regular hours will be Tuesdays from 3PM-5PM, and Thursdays from 3PM – 7PM. They hope to expand their offerings and dates in the spring semester of 2022.
In order to participate, students will need to have a waiver/medical release form signed by a parent or guardian (unless already 18 years old), sign the Eastside Student Center Code of Conduct, and sign in and out each day they attend.
The Eastside Student Center will be using the "drop-in" model, so students can simply show up at the center after school without needing to reserve a spot before arriving. Updates about specific events or programs will be announced via Instagram (@eastidestudentcenter),
Facebook (Eastside Student Center), and the linked calendar on their website (www.eastsidestudentcenter.org)
The Eastside Student Center is a completely volunteer run organization with no paid employees. They are starting a Fall Fundraising Drive that will allow them to keep their doors open, and effectively partner with other local organizations and businesses to provide relevant and engaging programming for the youth of the community. Please consider donating to help them more effectively accomplish their mission and vision.
You can donate online at www.eastsidestudentcenter.org, or send a check to:
Eastside Student Center Office
436 Short St.
Bishop, CA 93514
The Eastside Student Center mission and vision are as follows:
Mission: Empower the youth of the Eastside community to reach their full potential as kind, productive, and responsible citizens.
Vision: Provide an out-of-school gathering place that uplifts the youth, encouraging members in their personal and academic success and planning for the future, all while demonstrating good character, positive citizenship, and living a healthy lifestyle